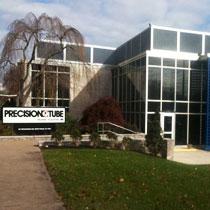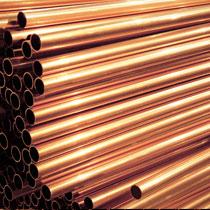 Introduction
Since 1932, when our first draw benches came to life, precision and quality have always been our first concern at Precision Tube. 80 years later, now located in North Wales, PA and being a business component of Mueller Industries, Inc., we have evolved as a leader in custom redrawn and fabricated non-ferrous tubing. Our 165,000 square foot facility gives us the flexibility to place our specialty copper, brass and aluminum alloy tubing in various industries and applications around the world. Whether straight lengths, exact cut pieces or the most elaborate fabricated parts, Precision Tube brings you total capability and tremendous expertise in the art and science of producing tubing for the most critical design applications.
Precision Tube Company specializes in manufacturing products to match our client's specific needs. Please call our Customer Service Department at 215-699-5801 or
fax 215-699-0761 to see how we can help lower your production costs.