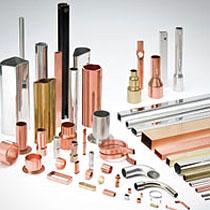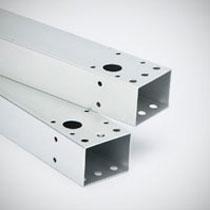 Overview
Precision Tube is a "cold drawer" of seamless non-ferrous tubular products. Our vast inventory of dies and mandrels allows for us to manufacture a seemingly infinite number of sizes within our range of .010 to 3.625 diameters. Whether it is straight lengths, exact cut pieces, coil tubing or the most complex fabricated parts, we start with extensive experience lead by Lean & 6-Sigma certified personnel structured within our ISO 9001:2008 Quality Management System. Fortify this with exhaustive testing plus, Mueller Industries' wealth of resources and the result is remarkable, repeatable product sophistication. Although dominated by aluminum and copper demand, we work with more than 20 different non-ferrous alloys and literally fill orders for minimum runs of a few highly specialized feet, up to tons of tubing. Whether to transport flow, reduce weight, add strength, conduct energy, transfer heat, or protect internal components all tubes are manufactured to exacting requirements task specific for the ultimate user even where economy is a deciding factor.
Our quality assurance techniques employ state of the art electronic and mechanical equipment along with continuous online and visual inspections supported by an ongoing commitment to excellence. It all adds up to 80 years of expertise and attention to detail. Along with our reputation for strict tolerance control, Precision Tube also has been recognized for meeting the most stringent of metallurgical properties, along with an exacting engineered temper.
With .003" to .725" wall thickness and .010" to 3.625" in O.D.s our committed standards, we adhere to a "No Deviation" policy.
From the first draw to the final package we manufacture precisely to drawings and specifications, producing the most cost effective product for the least possible unit cost.